Virgin Music – Account Manager, Trade Marketing (US)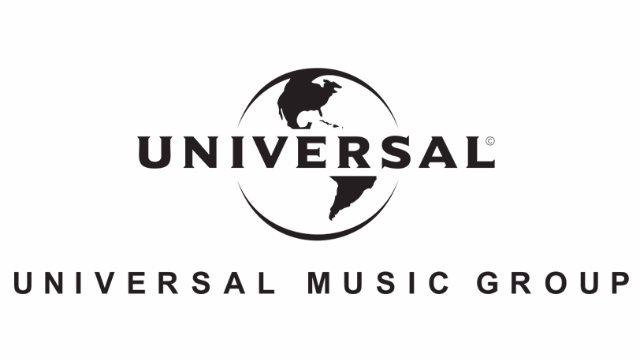 Title: Account Manager, Trade Marketing
Business Unit: Capitol Music Group
Place of work: New York or Los Angeles
Department: Virgin Music
Reports to: SVP/Head of Trade Marketing
Job Summary:

Virgin Music is looking for an Account Manager/Superstar Manager to join our industry-leading trade marketing team. Manage some of the company's largest commercial accounts like Spotify, Pandora and others. This role will involve developing go-to-market commercial release plans, researching, creating and executing various commercial opportunities and creative release strategies while maintaining important relationships with our commercial accounts, artists and label partners. This role will work in tandem with various departments within Virgin/Capitol/Universal Music Group under the direction of the SVP/Head of Commercial Marketing, Virgin Music. The successful candidate will have exceptional relationship management skills, be proactive, results-oriented, a strategic thinker with an analytical mind, be able to handle large amounts of work in a fast-paced environment, and serve as an advocate for artists and partners label from Virgin.
Job functions:
Relationship management: develop and maintain strong relationships and work specifically with DSP/Streaming service programmers (Spotify, Pandora among others) to drive storytelling and strategy while collaborating with corresponding playlist/genre leads using plot, marketing , cultural capital and data to achieve goals/objectives/plans while supporting/providing necessary asset collection and pitch administration. Regularly attend in-person and video meetings and take partners to shows (when safe to do so).

This is an essential part of the role and relationship management skills are essential.

Partner Account Manager:

Represent Virgin Music's repertoire as an account manager on various business accounts while ensuring an ongoing knowledge base of all best practices, personnel and opportunities on major business accounts for which this role is responsible. This role will serve as primary and secondary account support for various key accounts, managing partner relationships, exit strategies, long-term planning + music plays, ongoing campaigns and account best practices while proposing and securing ongoing opportunities for our artist and label. the partners.

Relationship with the label:

Work directly with Virgin Music labels to identify opportunities for their release schedule, educate and champion account best practices, create account and label call diaries, and ensure targets are met via metrics key performance indicators, reports and communications from the Virgin Music team

Streaming and commercial marketing strategy:

Create dynamic and engaging launch plans and campaigns (including experiential events) that drive successful business results

Data analysis:

Provide daily, in-depth strategic analysis and recommendations on consumption, listener behavior and account performance

Label meetings:

Be available for all label meetings to communicate release performance, provide strategic recommendations, develop plans with labels and partners, and develop ideas/strategies

Digital Marketing Strategy

: Work with the label's digital and marketing departments to ensure our partners create creative and innovative campaigns that engage fans using pre-existing platforms and new technologies

Artist relations:

Liaise directly with labels, managers and artists before and during a release cycle and any in-person/virtual events to ensure smooth execution

Revenue forecast/P&L/budgeting:

This role will also oversee physical releases at select physical retail stores, including Urban Outfitters. Work with the team to project sales potential and monitor/advise on the best product cost structures resulting in reasonable retail market valuation while delivering maximum profit margins with integrated marketing funds per unit.

Manufacture of products:

Liaise with production teams on sales, pricing and forecast projection

Trade promotions

: Through a series of reports, keep a close eye on inventory levels, track performance and suggest opportunities to further leverage or event revenue-generating moments for our artist's repertoire with our business partners .

Culture-focused orientation:

Knowing, being immersed in and speaking eloquently about the momentum/relevance within the culture of the scene, conveying what is meaningful to the account, its consumers, our artists and comparing expectations of artists/managers.

"Branding"/Visibility of Virgin Music

: Act as a "face" for Virgin Music, maintaining a presence at concerts and events, often several times a week.
Skills/Experience/Requirements:
Account management, project management, radio, promotions, digital marketing or advertising experience in the music industry

Must have exceptional relationship management skills with existing relationships in the music industry and the ability to collaborate with all teams across the business

Analytical mind with the ability to read data and trends. Must be goal oriented and extremely organized

Can handle extremely heavy workloads and multi-task in a very fast-paced, high-volume music environment, essential for this role and indispensable

Experience in developing strategies and executing campaigns, as well as pitching proposals to potential clients (please be prepared to provide examples or discuss campaigns you have worked on)

Must be tech-savvy with a deep understanding of current and upcoming technologies and general market trends

Applicants should be creative, innovative, results-oriented, with great attention to detail and resourceful.

Must be incredibly organized, able to prioritize and multi-task under pressure

Must be proactive, have a positive attitude, and be prepared to attend multiple live shows throughout the week

Must be passionate about music!
Favorite experience:
4+ years of music industry sales or marketing experience with music streaming experience.

Project management experience

Existing relationships with existing labels and/or contacts on commercial/marketing platforms
Education:
"All UMG employees must currently be fully vaccinated against COVID-19 before entering company offices, unless they have been approved for an exemption or unless prohibited by applicable law"